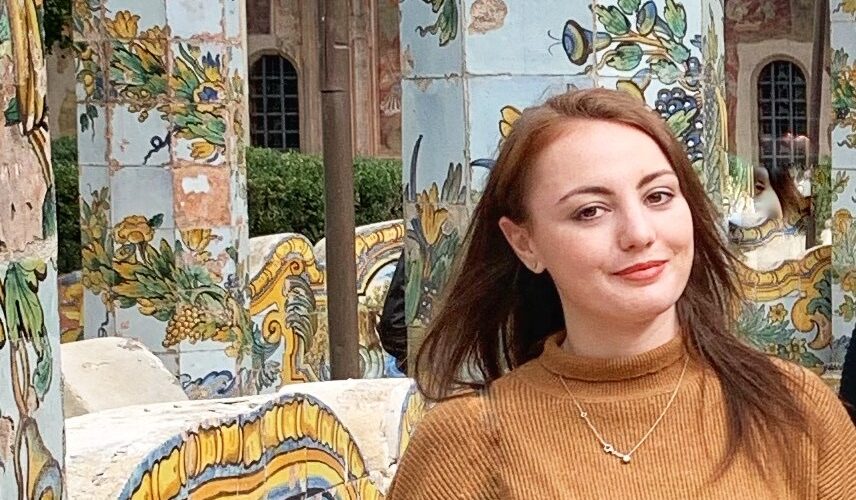 "Be happy with what you have, but never undermine your next ambition."
I am a determined and proud person, I love being in a group but at the same time I am introverted in some respects. Since I was a child I have developed a passion for sports and for reading, which over the years I have been able to cultivate by balancing the time for these passions with that dedicated to study, to which I have always been dedicated.
Once I finished my university studies, I chose to attend a training course that allowed me to get to know and appreciate the SAP world. Thanks to this course, in March 2020 an opportunity for professional (and personal) growth in P&A presented itself, which I immediately accepted with great enthusiasm. The experience in P&A began with a completely remote internship for a few months but, despite the particular initial situation, it was a fundamental training period.
I currently hold the role of Sap Consultant in the P&A Application team, dealing, together with my colleagues, in the management of Customer Relationship Management for an important client, to whom we offer constant support in the use of various services and projects.
What I appreciate most about my work is the constant possibility of learning, questioning my knowledge, to find new solutions to the various critical issues that may arise on a daily basis.
"P&A for me represents a real working reality, which tries to best meet the needs of its customers by improving itself every day. at the same time full trust in them. "
Furthermore, P&A has allowed me to enter the world of work in an area that fascinates me, giving me the opportunity right away to learn and develop new knowledge and skills directly. Another important aspect of growth is also the possibility of being able to compare at any time with colleagues with different roles and teams, who are always available to give a different vision to different situations, thus transmitting their experiences and knowledge.
When you work closely for many hours, it becomes almost natural that a relationship of friendship is established with your colleagues, which is independent of work. Sometimes this is precisely the strength of a group, so you have the opportunity to work with people you are comfortable with, being able to work and discuss professionally and at the same time also take moments of lightness, which allow you to face working days with a different and certainly more serene spirit.
As for my passions, as a child I have always dedicated a lot of time to sport trying various disciplines, and then devote myself completely to volleyball for over 15 years. In recent years, as well as a player, I have also been a coach of some youth teams. Volleyball has therefore been a fundamental part of my growth, teaching me first of all to constantly get involved and always aim for improvement, also and above all teamwork and how we must always keep in mind the collective goal, to commit ourselves therefore not only for themselves but also for others having, at the same time, full confidence in their companions.
I have never had a single person to inspire me, but I have always tried to learn and take the best from the various people I have known and their experiences, especially when they were very different from mine. At the same time, however, a constant presence in my life that I have always looked at with admiration is my Grandfather, who despite his age and all the things he has lived through always has the same contagious enthusiasm for life and the continuous desire to follow passions. of him.