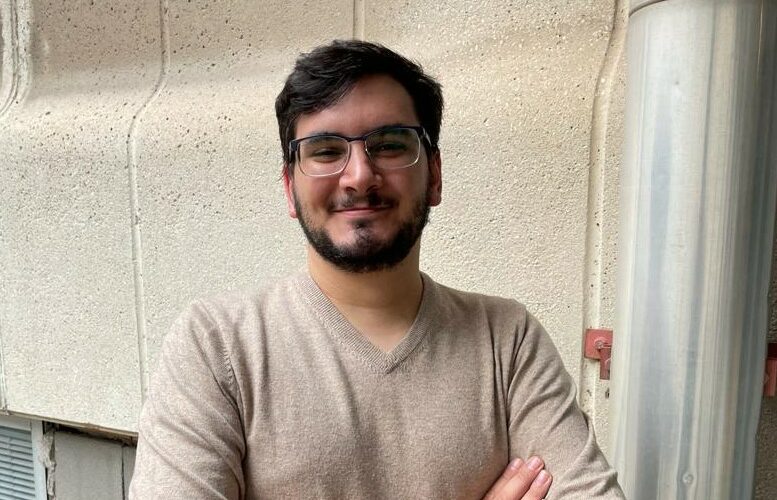 "Success is not final, failure is not fatal, it is the courage to move forward that counts."
Matteo
SAP Basis Consultant
I'm Matteo, I have a great passion for information technology and innovation with a background as a guitarist and programmer. I also have a strong belonging to my territory, Calabria, and I am a big eater of "soppressata".
He met P&A Solutions in November 2018 while I was looking for a new job challenge after abandoning the old job as a programmer with the aim of moving to work as an IT systems engineer in the SAP field.
I was contacted by P&A Solutions who offered me a new stimulating growth challenge both from a professional and personal point of view.
My experience in P&A Solutions began in 2019 in Rome as an IT consultant in the SAP field at Poste Italiane, a stimulating job full of opportunities to learn and grow supported by a team of available and super-prepared guys.
I currently hold the role of SAP System Administrator supporting the customer in the management of SAP system exercises, advising the software on upgrading of new features, approaching the daily criticalities of production systems, trying to face and solve problems in the shortest possible time. Over the years I have also had the opportunity to work for various clients, carrying out systems installation, upgrades and assimilating the different technologies available.
I love the dynamism of my work and the ability to face the critical issues that arise from one moment to the next, leading you to make immediate and at the same time necessarily decisive decisions.
P&A Solutions is an "extraordinarily normal" company, never standing still and always on the move, with the ability to adapt to challenges and always provide customers with the right solutions. The greatest quality of P&A is that it is mainly made up of people.
Our motto is "we are a group" and in groups there are many differences of technicalities, characters, life stories but the goal is only to grow together.
My growth opportunity in the company is due to multiple factors: starting from the administration's ability to offer me the right customers at the right time and based on the skills acquired over time, with the sole purpose of growing more and trying new work experiences and personal. But also to the dynamism of the work I do, which requires to be always updated on news and a large amount of study to grow even from a technical point of view. And, last but not least, to work in a group of people willing to pass on their knowledge.
"In the company, with the passage of time, more than colleagues, you become a real small family. It can only be like this with people with whom you spend almost ten hours a day together. This involves many things: from the moments in which you joke, to those in which you work and above all you compare yourself in a constructive way. The basis of any working relationship that can only become a friendship over time."
Outside of work, I have a great passion for cinema which over time has become more and more a part of me. The language of cinema teaches so many things, how to communicate with others, different perspectives and different ways of seeing things, a bit like working on an upgrade or installation plan.
In my free time I love to see films and study the various techniques of staging and photography, as well as the great directors who created this art. In addition to this, as soon as I have the opportunity, I travel the world to see exhibitions and follow my favorite musical groups.
I can't say I have only one mentor, over the years they have been my brothers but also my friends from whom I have always tried to take the best of their teachings, learning to treasure them.
My source of inspiration are my parents, who despite having done different jobs than mine and having lived a different life, have always taught me the spirit of sacrifice, knowing how to listen to others and honesty. All teachings and values ​​that have become fundamental for my growth.