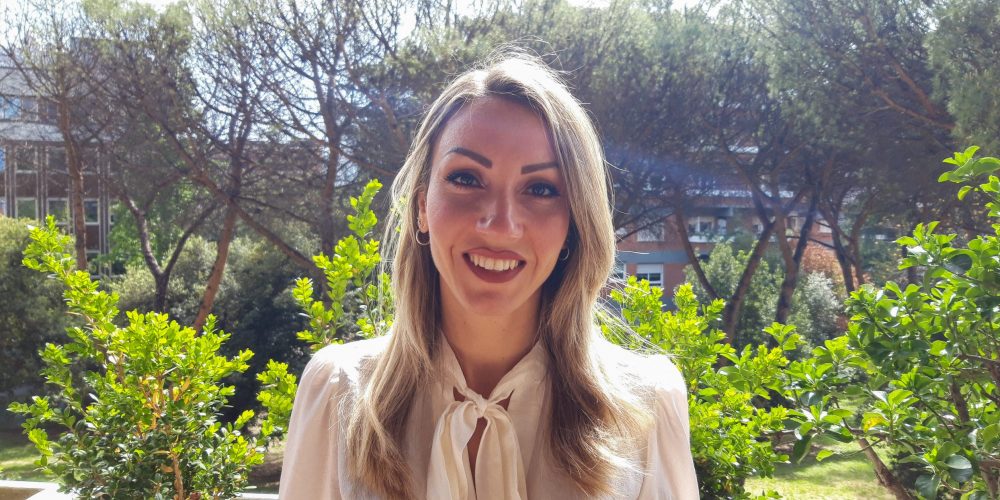 "Let your dreams devour your life so that life does not devour your dreams"
Ilaria
SAP ABAP Consultant
I am a determined, enterprising and creative young woman with a keen interest in the new technologies that led me to join P&A Solutions in 2018. In addition to the passion for my work, I love the sea and the mountains for that sense of freedom that nature gives me. I am an eternal dreamer and I find in reading a way to be transported to ever-changing worlds. Me like to travel, discover and learn about new cultures and habits, the best way to satisfy my curiosity.
Initially I worked as an intern at the Naples office with the role of SAP ABAP / 4 developer, and then I was included in all respects in the application support team for an important client where I have the opportunity to continue growing. Today I am a technical consultant of SAP ABAP and I deal with the implementation and customization of reports with relative technical analysis, ordinary and extraordinary maintenance concerning corrective and evolutionary development activities on corporate SAP and billing systems of the customer.
I am always looking for new ideas and projects, both in work and in life. For this reason, I like the fact that my work is stimulating, constantly evolving, that you never stop learning and that makes it clear that, thanks to collaboration and comparison with others, problems can always be solved.
No less important are the colleagues in P&A Solutions with whom I have built an excellent relationship. Together we are a real team in an atmosphere of joyful work, always available to each other, ready to share their experience and their difficulties helping each other.
If I had to define P&A Solutions I would say that:
"P&A is a young, innovative and stimulating reality that gives space to young people and to all those who want to learn and get involved, guaranteeing opportunities not only for training but also for growth."
I also think that the strength of P&A is the trust that is established between employees and managers, who are always ready to listen, advise and prepare for new challenges.
Often behind the determination of many of us there is a figure to whom we refer, a mentor to whom we are inspired to grow. In my case my mentor is my dad, who taught me true values ​​such as humility and respect, the importance of appreciating life, as well as always being kind and helpful, listening to others, being responsible of one's choices, always being proud of the achievements, then aiming higher each time without ever giving up, to be strong, to never take anything for granted.
Thanks to her huge personality, she taught me all these things through example and life, without ever making them seem like lessons, making me the woman I am today.